Top 15 Freelance Websites to Hire a Freelancer for Your Next Project
Are you looking for someone to write your web content or design a website for your business? Hiring the right professional to perform these tasks can be time-consuming and difficult. Whether you have a small business or a large enterprise, you need freelancers to turn your ideas into reality. So if you are planning to hire a freelancer sooner or later, you have come to the right place. In this very article, we will take a look at the top 15 freelance websites to hire a freelancer.
Big budget agencies may not be convenient for everyone. That is why businesses are now looking for freelance talent. They have a great opportunity to find talent from a global pool as they are no longer limited by their location.
Why Hire a Freelance Online?
Many freelance websites are there to help you find the right person for your work. Do you know why hiring a freelancer online is the best way to go? The answer is pretty simple. It is always easy to find a freelancer online. You get the right talent at the right price and ensure timely project completion.
Freelance websites are unquestionably beneficial for businesses. When you look for a freelancer on a website, there might be thousands out of which you can select the best one. Also, you can see their portfolios on the website before hiring them. All you need to do is find the right website where you can connect with potential freelancers. However, it can be difficult to choose the best freelance website since there are many. To help you make this decision, below is the list of top 15 freelance websites to hire a freelancer.
Fiverr
Fiverr helps you find talented freelance workers to complete a wide range of short-term projects. This freelance service marketplace is free to join and primarily designed for entrepreneurs. Should you be interested, every job on Fiverr starts at $5. You can hire a freelancer just for $5. Whether you are looking for a programmer, writer, digital marketer, graphic designer, or any other type of freelancer, this online platform will help you find the most affordable and skillful freelancers.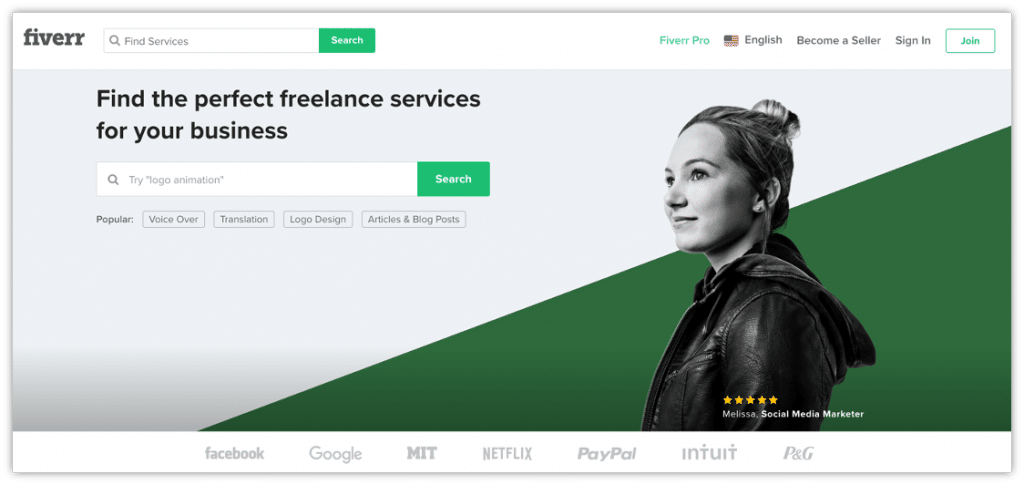 Fiverr helps you recruit the talent exactly the way you want and organize your to-do list regardless of your budget. You can rest assured if you are concerned about payment security. Fiverr uses only top-of-the-line security systems so that the payments can be made securely.
Toptal
Toptal helps start-ups, businesses, and organizations to find the best freelancers from a large and rapidly growing network around the world. This freelancing platform connects you with top freelance software developers, designers, business consultants, product managers, project managers, and finance experts. To make their talent pool highly valuable,
Toptal only accepts the top 3% of the applicants who go through a screening process that includes personality, English proficiency, and hard skills test. Today many top companies in the world use Toptal to search for the most thoroughly screened freelancers for their most important projects.
Upwork
If you are planning to hire top-quality freelance talents for your next project, you should look forward to Upwork. It provides one of the best cloud-based freelance services in the world. Being one of the largest and most trusted freelance platforms, it helps businesses and independent professionals connect and collaborate remotely.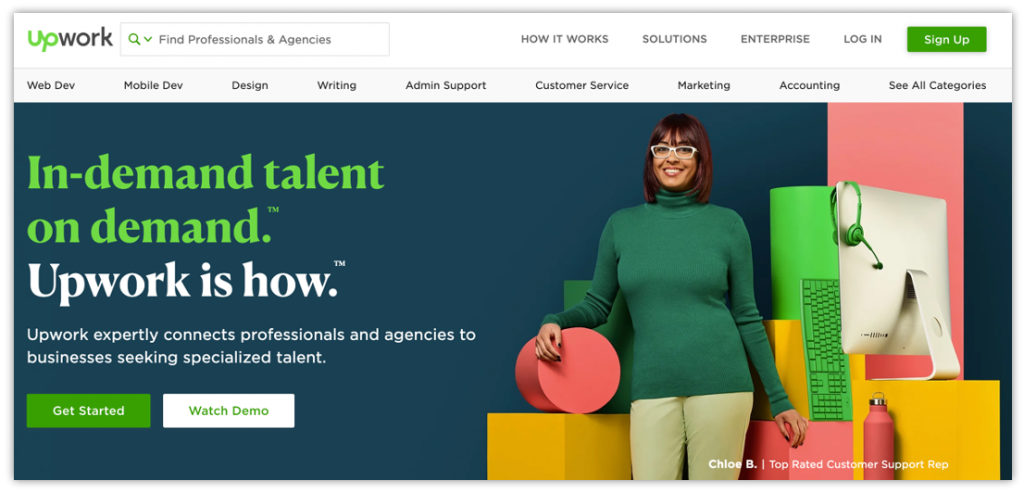 Upwork is the perfect place for businesses of all sizes and freelance talents with different skill levels. It has the largest pool of employers as well as job finders. To protect the integrity of genuine users, Upwork has smart features to detect fake employers as well as employees.
PeoplePerHour
PeoplePerHour is the best freelancing community where businesses get access to a vast pool of freelance professionals. Being one of the most popular freelance service marketplaces, it has been helping small businesses worldwide in finding the most affordable talent to work on specific projects or any other small tasks. It primarily aims at empowering freelancers around the world to take on work that they love to do.
This online platform smartly executes the entire process of freelancing by organizing communication, job management, and payments. The freelance talents on PeoplePerHour are so focused on completing any type of web project at any given time.
Freelancer
Freelancer is an online marketplace where millions of sellers and buyers are connected in more than 200 countries. You can easily find the top freelancers like web developers and designers and hire them inexpensively. Today Freelancer has become one of the biggest peer-to-peer platforms to connect with freelancer talents having varied skills around the world.
This freelance service platform offers a wide range of custom plans to utilize basic and advanced tools depending on your actual requirements. Here freelancers bid on the projects posted by potential employers and complete them within a given time.
Envato Studio
Envato Studio is an online community where you can find hand-picked designers, developers, and creatives readily available to work on the projects you have in your mind. This freelance platform has a large pool of independent professionals who will assist you with any project, from website design and app development to branding creation and animation.
Whether you have a small business looking for assistance on a short-term project or a large enterprise constantly looking for some extra help with the operations, EnvatoStudio is worth trying. Here you can easily pick the most talented professional by comparing portfolios, prices, community recommendations, etc.
Guru
Guru is one of the best freelance platforms where employers can connect with millions of talented workers around the world. Being an employer, you can easily create a job posting on this website and pick the right professionals by setting different work specialization categories. Also, you can filter the freelancers with specific countries or cities.
On Guru, you can easily communicate with individual workers or groups of freelancers. From sharing work documents to creating payment agreements, all the project management tasks are streamlined with the comprehensive dashboard of this freelance platform.
Speedlancer
Speedlancer, as the name suggests, is the fastest freelance marketplace in the world. On Speedlancer, extraordinary results are delivered by the expert team within the shortest possible time with utmost accuracy. The predefined tasks on this platform include blog posts, illustrations, social media graphic design, video design, data-entry, etc.
If you are a business owner who would like to increase productivity while taking a load off, this is the best place for you. The tasks that normally take days or weeks on other freelance platforms are done in just 4 hours on Speedlancer.
Hireable
Hireable is a popular job posting platform that helps you connect with the right freelance talent having the skills and expertise you need. In this online marketplace, you can post a job for free and hire the best independent professionals locally or regions wise.
Hireable uses an advanced search engine to deliver the best results for freelance talents in no time by entering just one keyword. Thanks to Hireable, finding the right talent is now easy and effortless.
Broxer
Broxer is one of the best freelance marketplaces in India where independent professionals can easily get freelance online jobs and projects. Being a popular buying-selling platform, it helps freelancers to grow by selling their talent and buyers to get their jobs done at an affordable price.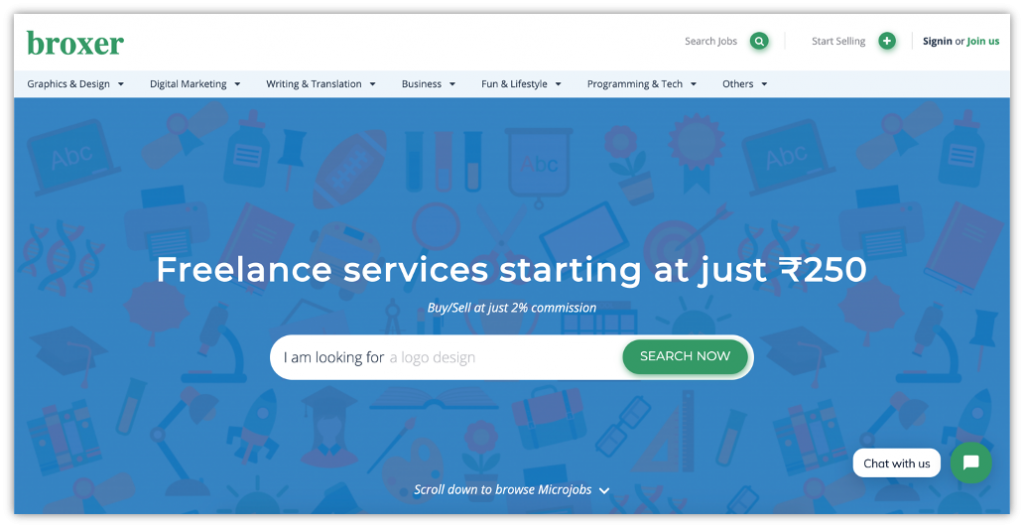 When it comes to best customer service with a low commission rate, Broxer is counted among the top freelance websites. This freelance website has the lowest commission rate, i.e. just 2%. If you are an entrepreneur seeking the best freelance talent for any short-term projects, Broxer is worth trying.
Writer Access
WriterAccess is an online marketplace where you can find the best writing talent across the globe. This freelance platform is specially designed for writers, editors, proofreaders, translators, content strategists, and poets. On this freelance site, you can view unlimited profiles of professional writers. The profiles showcase their work, performance, experience, reviews, and much more.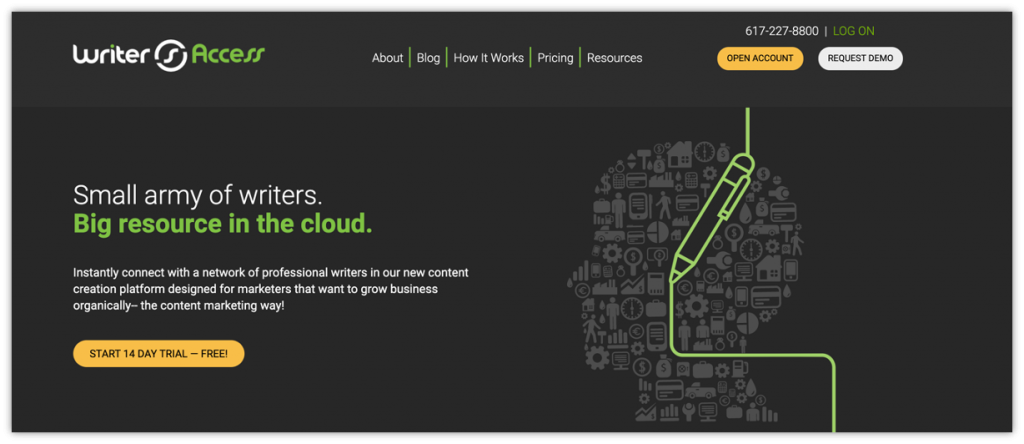 Being one of the fastest-growing content sourcing platforms in the world, WriterAccess has completed more than 1 million writing tasks so far.
Hubstaff Talent
Hubstaff Talent is a global marketplace that helps companies find and hire great freelance talents to work with. Unlike other freelancing platforms, Hubstaff Talent is entirely free for both buyers and sellers. There are no fees, no markups, and no middlemen on either side.
On this freelance platform, you can find thousands of developers, digital marketers, creatives, and more. You can search for them based on their skills, locations, or categories.
Giggrabbers
Giggrabbers is an online platform to hire freelance talents specializing in different industries which include graphic designing, website development, mobile app development, search engine optimization, social media marketing, etc.
Should you be interested, there are no transaction fees for employers. You can not only find freelance talent for your project on this freelance website but also get crowdfunding to help you pay for the projects. So if you are running a business with a limited budget, Giggrabbers is the best option for you.
Constant Content
If you are looking to hire a freelancer for your writing projects, Constant Content is a great place to be in. It is a premium marketplace for independent professionals to showcase their writing talents. There are thousands of expert writers available on this website who can help you with your writing assignments.
If you want content on an urgent basis, you can simply buy the ready-made content available on their website. This process will not take more than 30 seconds. Additionally, you can order a custom project as per requirement.
99Designs
99Designs is one of the best design-specific freelancing websites in the world to hire a freelancer. With professional designers in over 90 design skillsets, this freelance platform will help you complete your projects related to graphics and designs. The freelance services you get on this website include brand and logo designing, website designing, stationery designing, t-shirt designing, book covers, and magazine designing, graphic designing, and much more.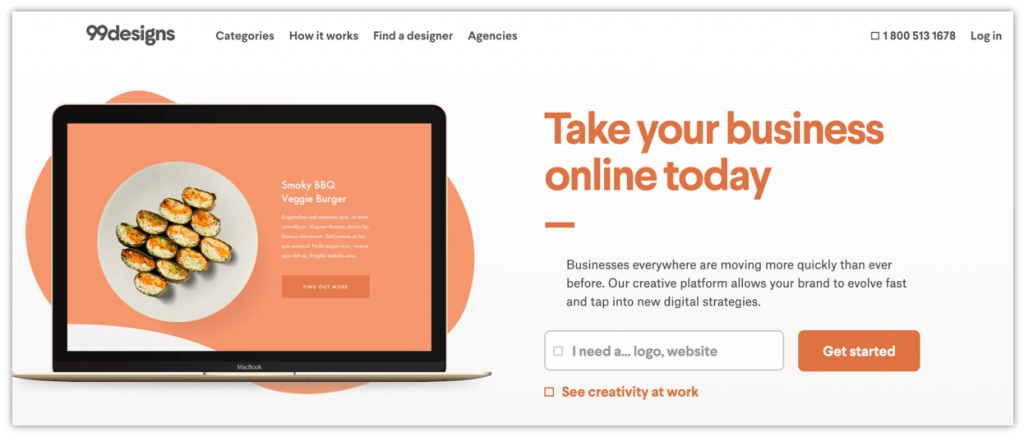 Unlike other freelance websites, 99Designs specifically works in the design context. Freelance designers first need to submit their work on this platform. If you like the work and choose it, then only the designer gets paid. In this way, you get multiple work samples without paying anything.
Conclusion
These online marketplaces make it easier for companies to find the people they need from a global talent pool. We would love to hear your thoughts on the above freelance websites to hire a freelancer. If you have tried any of these websites, how was your experience? By the way, which one is your best pick? Share in the comments below. Happy reading and editing…
Credits