Installing a WordPress Theme – DIY Guide for Beginners
You have your Hosting setup and installed a fresh WordPress on your site. Now the next thing is to install a WordPress theme. But before installing a WordPress theme, you should know what a theme is and what it does?
What is a WordPress theme?
A WordPress theme is a collection of PHP, CSS, and JS files. Themes are used to change the look and feel of your site. Themes often come from a particular niche or they can be multipurpose. In short, themes are used to change the design of your site.
Do I need a WordPress theme?
Yes, you will need a WordPress theme to have a website on WordPress. WordPress ships its default WordPress theme when you install a fresh copy of WordPress. There are thousands of amazing themes available in
wordpress.org themes repository and the good thing is that you can choose any theme for absolutely FREE.
How to Install WordPress theme?
Now you know what exactly a theme is, the next thing is to find and install a WordPress theme for yourself. There are 2 easy ways from which you can install a WordPress theme without having any technical knowledge.
1) Installing a WordPress Theme Directly from Website
First of all log in to your WordPress admin dashboard which looks like this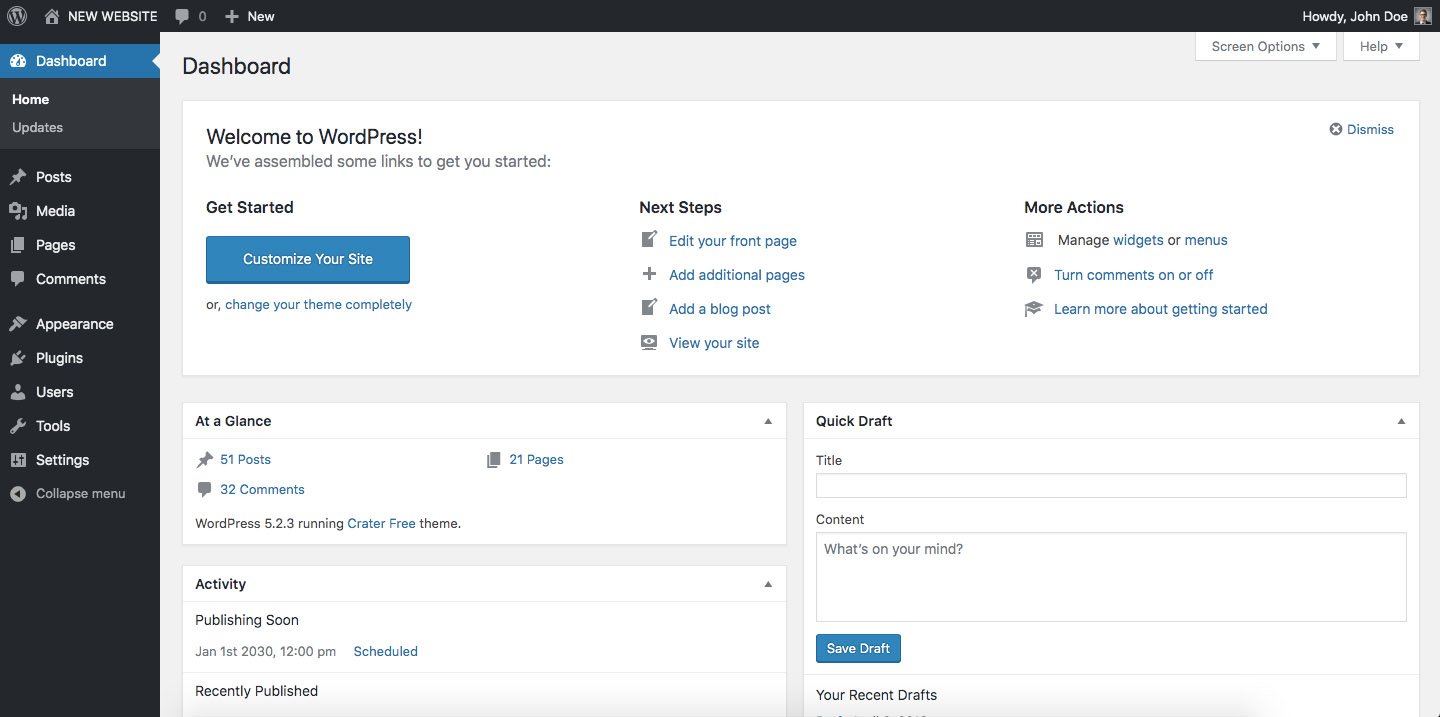 Now, you have to go first to Appearance -> Themes and click on the Add New button. Next, you'll see the screen having a list of the themes available for free. Choose Install or preview from the options.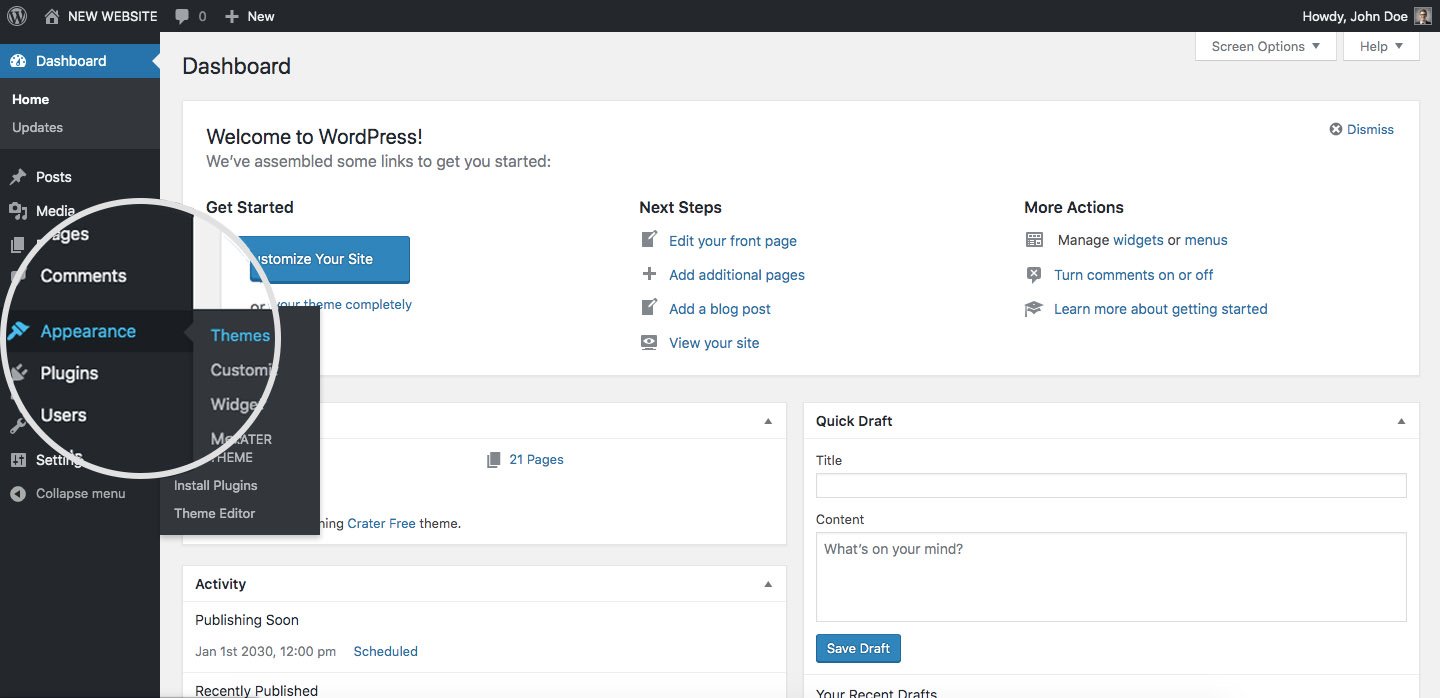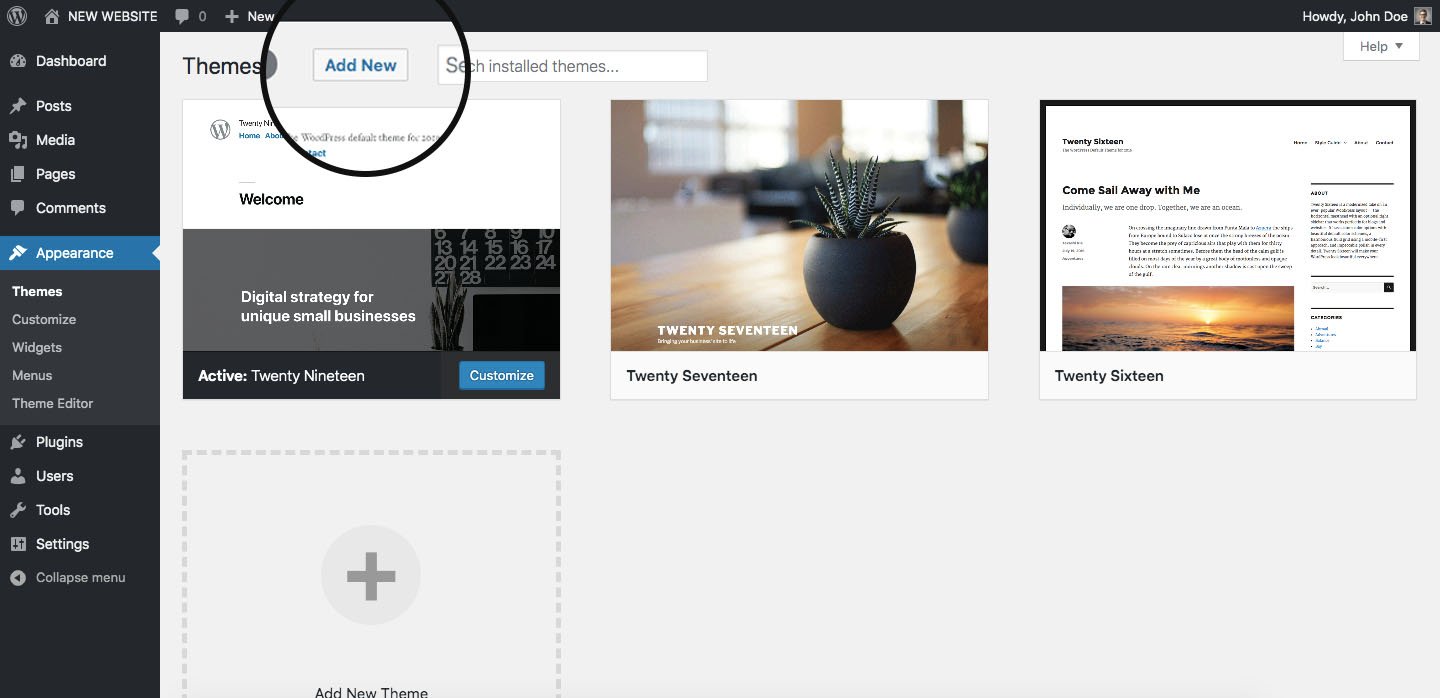 For example, We will install a theme Crater Free and try to install it.
Once the theme gets installed. Click on Activate button to activate the theme
2) Uploading zip to Your Website
In this, you have to go first on the wordpress.org/themes site and then choose a theme to download. Once you have found out the theme just click on the download button it will download as a zip file.
If you have bought the pro version from any theme shop or ThemeForest. Just upload the pro version the same way as we did here for this free theme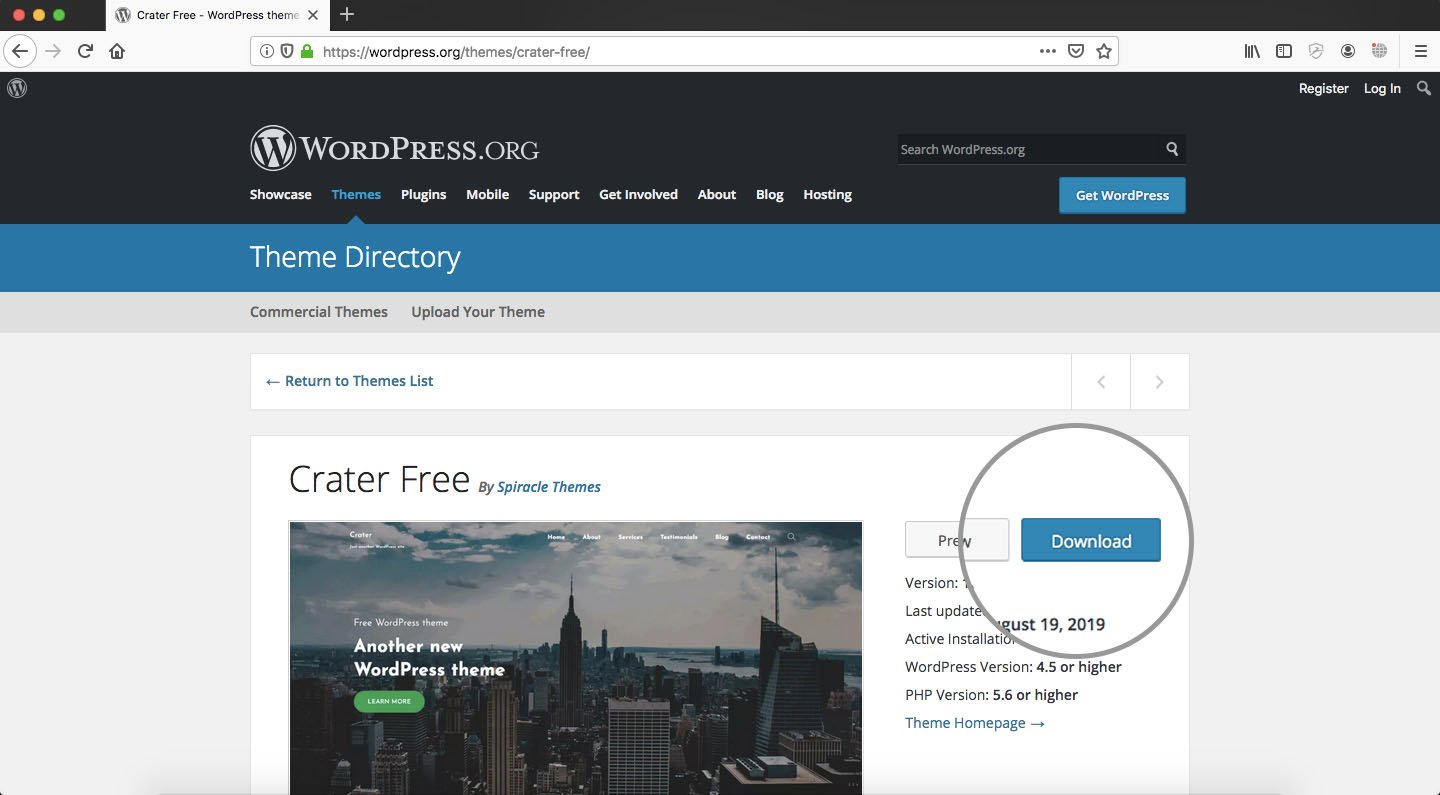 After that you have to go to your site dashboard and go to Appearance -> Themes-> Add New and click on the Upload Theme button on Top and upload the zip there. Once you choose the zip file, click on Install Now button to proceed.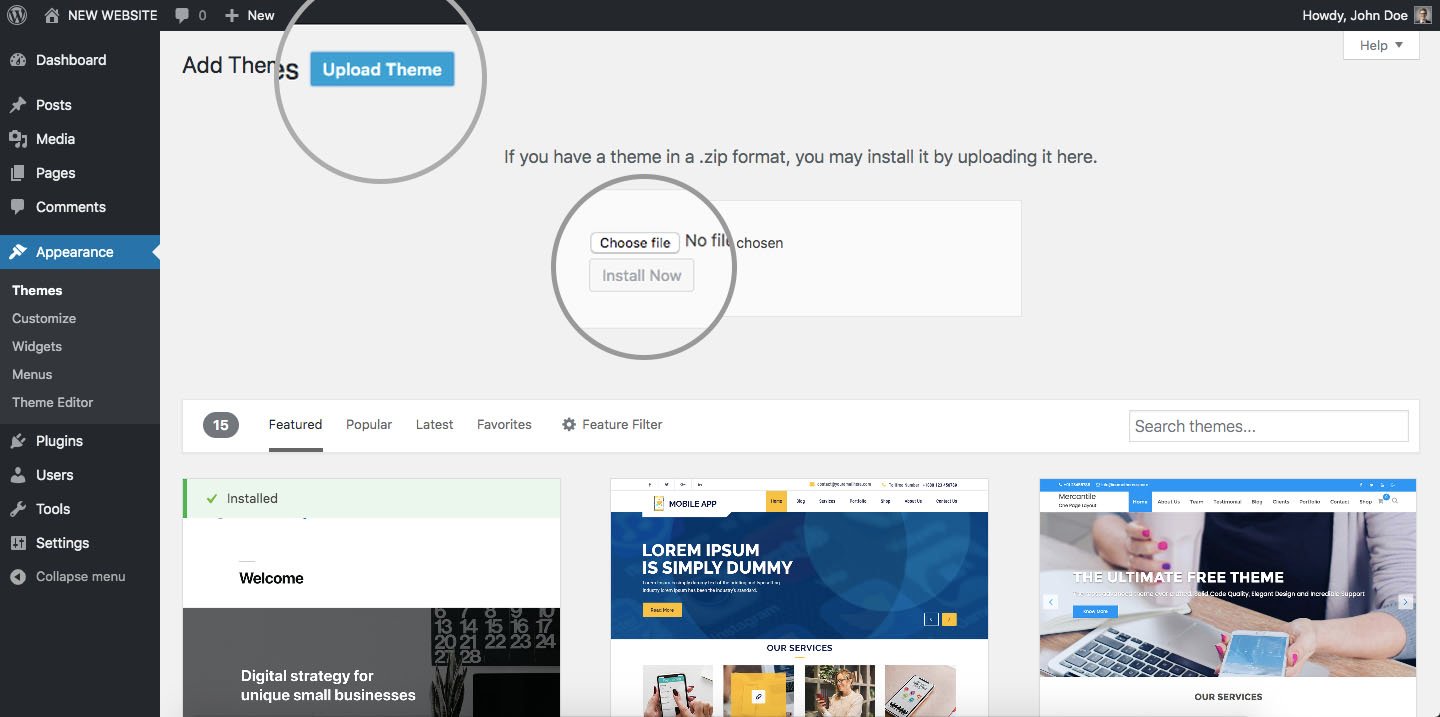 After that click on Activate link to activate the theme.
Things to Check before Installing a WordPress Theme
1) Documentation
Building a website is not easy especially when you are new to WordPress. So good documentation of the theme can save you a lot of time. First of all, make sure the theme has clear documentation.
2) Demo Content
These days a lot of WordPress theme authors provide you with a feature known as Demo Import. This feature comes in handy when you do not want to build your website from scratch. Instead of it, you want to use existing demo content from the site and modify it according to your specific requirements.
3) Support
There are many theme authors (including us 🙂 ) who provide free support to the customers even for their free WordPress themes which definitely saves a lot of your time and efforts of searching it on Google and fixing it yourself.
4) Reviews
Make sure the theme has some good reviews also so that you know at least this is a good WordPress theme to get started.
Icon Credits used in Image
Paint Palette Icon: Icon made by Freepik from www.flaticon.com
Cog Icon: Icon made by Freepik from www.flaticon.com
WordPress Icon: Icon made by Pixel perfect from www.flaticon.com